Oakdale Men Arrested For Tuolumne County Burglaries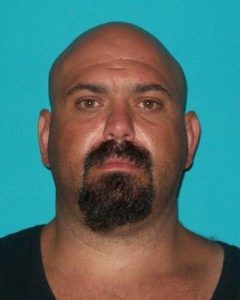 Mark Tomlinson Jr.

View Photos
Oakdale, CA — Two men have been arrested in connection to a string of burglaries that occurred over the past few months in the areas of Lake Don Pedro and Lake Tulloch.
Items were primarily stolen from boats and near the dock areas. The Tuolumne County Sheriff's Office led the investigation and recently served a search warrant at a home in the 200 block of Johnson Avenue in the City of Oakdale. Numerous stolen items were located. 34-year-old Mark Tomlinson Jr., and 32-year-old Joshua Tomlinson, were both arrested and booked into Tuolumne County Jail. Both suspects have posted the $10,000 bail and were released from custody, pending their next court date.
The Tuolumne County Sheriff's Office was assisted in the investigation by the Oakdale Police Department. The Sheriff's Office is asking that anyone that has been a victim of a theft from a boat or the dock area on Lake Don Pedro or Lake Tulloch in the last few months to call the Tuolumne County Sheriff's Office at (209) 533-5815 and report the theft.