Suspicious Calaveras Death Under Investigation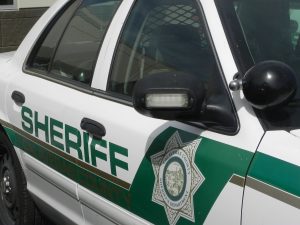 Calaveras County Sheriff

View Photos
San Andreas, CA — Human remains found in West Point are being handled as a suspicious death until the coroner's office can provide more details.
According to Calaveras County Sheriff's Department spokesperson Sgt. Anthony Eberhardt, the remains were found late Saturday afternoon, just after 4 p.m., off Winton Road. Shortly after deputies responded to investigate a report of a foul odor in a rural area near the roadway, they made a grisly discovery: the decomposed remains of an adult male in a location just off the roadway.
"The investigation is ongoing and is being treated as suspicious until further information is determined from the autopsy," Eberhardt states. He adds that more details may be available from the Coroner's Office sometime this week, as soon as it is able to provide its initial findings. The Sheriff's Office requests anyone who might have any knowledge or information concerning this case to contact the Calaveras County Sheriff's Department's Anonymous Tip Line at (209) 754-6030.