Sheriff's Office Investigating Tuolumne ATM Burglary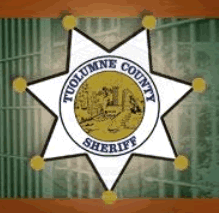 Tuolumne County Sheriff's Office

View Photos
Sonora, CA — The Sheriff's Office reports that someone broke into a Tuolumne bar and stole the ATM machine.
It happened at the Logger's Club Bar in the 18000 block of Bay Avenue. The Sheriff's Office learned early Saturday morning that the business had been broken into after hours, and a chain or cable was used to rip the ATM machine from its mounting. A witness reported that he saw a light colored truck, similar to a Ford Ranger or Chevy S10, flee the area at a high rate of speed, with a large object in the bed of the truck. Deputies immediately searched the area, but were unable to locate the vehicle.
On Sunday, a citizen located the missing ATM machine, off the roadway, near the area of Eden Road and Knox Road in Tuolumne. The ATM was recovered and taken away by the Tuolumne County Sheriff's Office to be processed for fingerprints.
It is not immediately clear how much money was stolen. No arrests have been made at this time, but anyone with information is encouraged to contact the Sheriff's Office at 209-533-5815.