Calaveras Taxpayers Barbecue This Saturday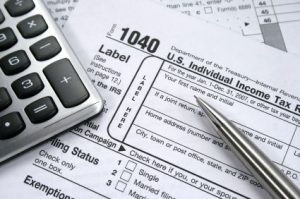 Taxes

View Photos
A Saturday night on a mountain top setting mixing food, taxpayer issues and the sunset together is what will take place in Calaveras County, beginning tomorrow at 5 PM.
Al Segalla, President of the Calaveras County Taxpayers Association, was Friday's KVML "Newsmaker of the Day".
The Calaveras County Taxpayers Association is a non-partisan citizen's advocacy group committed to promoting lower taxes and efficiency in the administration of public business. They keep a watchful eye on City, County, State, education and special district issues in an effort to promote the most economical use of tax dollars. The Association claims to recognize the human rights to liberty and property in a free society.
The goal of the Associaiton is to work cooperatively with government officials to achieve a strong, balanced economy for Calaveras County. The group network with, and supports the Howard Jarvis California Taxpayers Association, the National Taxpayers Union and other organizations of similar purpose.
Throughout the year, the Association sponsors candidate and issue forum and educational seminars.
This Saturday from 5 pm – 8 pm, the Association will hold their annual barbecue fundraiser and the local public is invited to attend. To be sure that there will be enough food, reservations are recommended to be made today.
Food will be catered by the Historic Murphys Hotel, featuring BBQ Tri-Tip and Chicken
The Keynote Speaker is George C. Runner, Jr. who is the Vice Chair of the California State Board of Equalization, the only publicly elected tax commission in the United States. He is the Republican member representing the Board's 1st District. Runner has been a leader in the fight to overturn the controversial Fire Tax.
Also, Dennis Mills, Director, CCWD, will be discussing current Taxpayer issues. There will be a panel discussion with Leslie Davis, Assessor; Rebecca Callen, Auditor/Controller; Rebecca Turner, County Clerk/ Recorder and The moderator will be Joel Metzger, Community Relations Manager, CCWD.
Joel Metzger will receive the Excellence in Public Service Award and recognition from the State Senate and Assembly. Also Sergeant Wade Whitney of the Sheriff's Department will receive a similar award.
There will be a fund raising raffle.
The event will be held at Sugar Loaf Mine in Vallecito on a mountain-top setting. The driveway, which will have a sign and balloons, is at 5833 Parrots Ferry Road, about 1.3 miles South of Moaning Cave Road.
Seating is limited. Donation is $30.
On-line reservations are available until August 28, 2015 at the CCTA website, CalaverasTaxpayers.org. or call Segalla at 785-1491.
The "Newsmaker of the Day" is heard every weekday morning on AM 1450 KVML at 6:45, 7:45 and 8:45 AM.