Combining To Save And Serve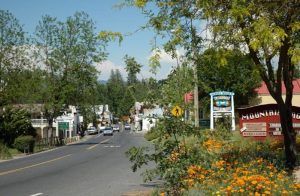 Groveland

View Photos
Groveland, CA – A partnership of five Tuolumne County organizations are making it easier to access community services in Groveland by creating a joint office.
Within the next two months the Tuolumne County Sherriff's Office, Tuolumne County Visitors Bureau, Mother Lode Job Training, Central Sierra Economic Development District and Tuolumne County Economic Development Authority will all be represented under one roof.
Authority Executive Director Larry Cope shares he and Supervisor John Gray, who represents Groveland, came up with the partnership idea, as Cope explains, "It provides us an opportunity to have a low cost office for all of us down there. At the same time, to be able to provide services that are either not being offered at this current time or being offered but could be enhanced or even things that allow for a little more interactivity between the public and the offices."
While final details are still being worked out, the location for the new office will be within downtown Groveland's Mountain Leisure Center.