Mountain Ranch Woman Arrested For DUI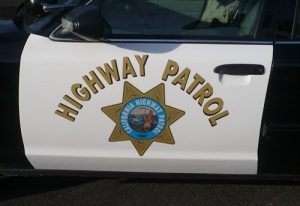 CHP Patrol Car Logo

View Photos
Mountain Ranch, CA – A solo vehicle rollover crash in Calaveras County resulted in a DUI arrest and multiple injuries.
The crash happened just after 6 p.m., Monday on Lakeside Drive, north of Eagle View Drive, in Mountain Ranch. The CHP reports Bridget Campbell, 36, was driving a 1989 Ford F-250 southbound at about 10 mph when she lost control on a curve, then traveled down a steep dirt embankment, causing the truck to overturn on its right side. Officers conducted a field sobriety test on Campbell at the scene and subsequently arrested her. She now faces a felony charge of DUI causing injury.
Two of three passengers received moderate injuries in the crash. They are Natalie Iler and Steven Mendora, both 44, of Mountain Ranch. They, along with Campbell, who suffered minor injuries, were all taken to Mark Twain Medical Center.