Ahwahnee Hotel Maid Makes Burglary Thefts Plea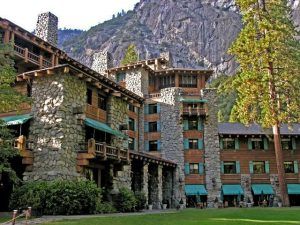 Majestic Hotel, South Lawn

View Photos
Yosemite National Park, CA –Today in federal court a former member of the Ahwahnee Hotel housekeeping staff entered a guilty plea to numerous onsite burglaries.
According to the Eastern District of California Office of U.S. Attorney Benjamin B. Wagner in Fresno, 39-year-old Jennifer Crystal Downing, a Fresno resident, pleaded guilty to first degree burglary before Senior District Court Judge Anthony W. Ishii.
Court documents show that, while working at the hotel, Downing entered guests' rooms to steal cash during incidents that occurred between March and October of 2014. The case was investigated by the National Park Service and is being prosecuted by Assistant U.S. Attorney Mark J. McKeon. Now scheduled to be sentenced by Judge Ishii on November 2, she faces a maximum penalty of six years in prison and a $250,000 fine. Wagner's office indicates that, ahead of imposing her actual sentence, the judge will consider a number of variables relating to applicable statutory factors and federal sentencing guidelines.