Bungled Burglary In Jamestown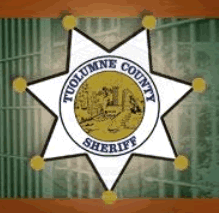 Tuolumne County Sheriff's Office

View Photos
Jamestown, CA — A local resident who reportedly changed into a homeowner's clothes while attempting to steal from him now faces burglary and other charges.
According to the Tuolumne County Sheriff's Office, it was late morning Monday, when a homeowner in the 15000 block of Jamestown Road returned home to meet with a contractor. The resident found, upon his arrival, a black duffel bag, outside, containing items from inside the home, and that lights and a ceiling fan that were off when he left had been turned back on.
Once the contractor arrived to perform some pre-scheduled work, the sheriff's report states the two noticed, upon walking about the rooms, that additional items, including paintings and a chainsaw were missing from the home.
Around the same time, a male subject later identified as Brian Oliver Scott, 52, of Jamestown, turned up in the driveway, who the contractor confirmed as not an employee. The homeowner additionally noticed that Oliver was wearing some of his clothing. Once in possession of a handgun, the resident confronted Oliver and reportedly held him at gunpoint until deputies arrived on the scene. No injuries were reported in the incident.
After further investigation, Oliver was arrested for burglary and vandalism and booked into the county jail. According to sheriff's department spokesperson Sgt. Scott Johnson, as of yesterday morning, the suspect was still in custody, pending a court arraignment.