Public Meetings About Failing Wells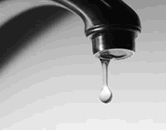 Water

View Photos
Sonora, CA — The first of six workshops will be held tonight for Tuolumne County residents seeking information about failing water wells.
The workshops are being held in various areas of the county. It is being coordinated by the Tuolumne County Office of Emergency Services. The purpose is to answer questions, provide resources, and offer sign-ups to participate in the local well assistance program.
The meeting will run from 6-8pm in the Soulsbyville Elementary School Gym. Similar meetings will be held during the same time period on August 13th in the Groveland Community Hall, August 14th at Jamestown Elementary School, August 17th in the Columbia Elementary Cafeteria, August 18th in the Tuolumne Memorial Hall and August 20th in the Tuolumne County Board of Supervisors Chambers.
Over 200 water wells in Tuolumne County have been impacted by the drought.