Firefighters Battle Two Blazes In Calaveras County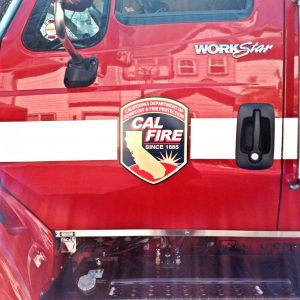 Cal Fire Truck

View Photos
Calaveras County, CA – A busy Friday night as firefighters battled two vegetation fires in Calaveras County simultaneously.
A vehicle crash on Highway 4 near Telegraph Drive west of Copperopolis sparked the first fire at 8:06 p.m. when a vehicle went off the roadway igniting a grass fire. Cal Fire reports the flames spread quickly, but crews were able to contain the fire in 20 minutes at one acre in size. All persons in the vehicle were able to get out with safely.
A few minutes later, flames broke out at 8:08 p.m. in a second vegetation fire on the 400 block of Rabbits Foot Road off Highway 26 near West Point. Cal Fire reports the blaze was contained at less than an acre in about an hour and a half. The cause is still under investigation. Crews remained on the scene mopping up until 3 o'clock Saturday morning.