Project Targets The Poor In Nicaragua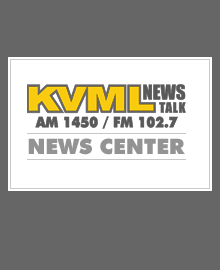 KVML News

View Photos
Local musician, singer, songwriter Isa Agape has asked a few of her musical friends to come to Sonora this Friday and volunteer their time in order to help raise money to benefit the extreme poor in Nicaragua.
Agape, the Founder of the AgapeProject25 Live Show and Lauralee Whitman, the event planner, were both Thursday's KVML "Newsmaker of the Day".
The full night of food, music and information is a fundraiser is to bring families in Santa Pancha, Nicaragua out of hazardous living conditions by building them double unit homes with sanitation, access to potable water and sustainable chicken farms.
AgapeProject25 is a group of passionate recording artists gathering together for one common goal, to uphold the cause of the orphan, poor and needy by providing food, shelter, safe water, and a future.
According to Agape, the land has already been purchased and construction of homes has begun.
Agape said, "Imagine living in a decrepit, unsafe home made of waste material on top of old mining tunnels that could explode and sink any moment. Imagine having no water to drink, no safe place to raise your children, no food or clean water to give your starving baby. Imagine your children never learning to read because they have to drop out of school to support your family. Imagine living in constant fear that your "home" will one day be destroyed.
Our goal is to bring these families out of their destitute conditions through the construction of a community center and double unit homes with sanitation, access to potable water and sustainable chicken farms. "
Each double unit home will be equipped with two bedrooms, a living room, a personal sanitation unit and a connection for potable water.
The fundraising event will take place on Friday July 31 at 211 S. Washington Street in downtown Sonora inside of the giant brick building next to Umpqua Bank.
Featured regional singers and musicians include Isa Agape, The ii, Noah Jenks, Ryan and Nina Landis.
The event will be catered by Pablito's La Torta Caliente and features guest speaker Dani Johnson (from ABC's Secret Millionaire), and will have a no host bar. Admission tickets are $20 and food and drinks will be available for purchase.
For more information, log onto www.agapeproject25.com or call (209) 728-7690
The "Newsmaker of the Day" is heard every weekday morning on AM 1450 KVML at 6:45, 7:45 and 8:45 AM.