Mother Lode's Smokey Conditions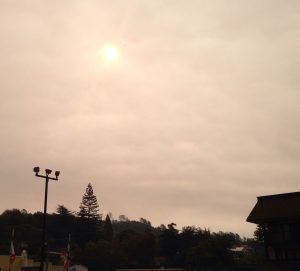 Smoke in Sonora

View Photos
A number of wildfires are creating smokey conditions and generating smoke that is working its way into both the Mother Lode and the Central Valley this Thursday morning.
According to the National Weather Service, as most winds become light, there is an increase in the amount of smoke that is settling into the area and onto the Central Valley floor.
The areas that will most likely see the greatest increase in smoke are the Mother Lode and the east side of the Central Valley.
Residences should close all windows and run the air conditioner to help filter the smoke.
Persons should avoid exercising during elevated smokey conditions.
The people most at risk are the elderly, children and people with respiratory diseases.