Public Recommendations For Future Water Supply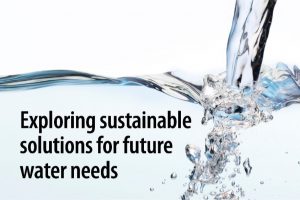 Sustainable solutions for future water needs

View Photos
Sonora, CA — The results of a project to determine how Tuolumne residents want to create a reliable water supply in the future was released for review today in the Tuolumne Utilities District engagement project report.
As reported previously, an independent advisory group was formed thanks to grant funding from the Pepperdine University School of Public Policy and the Davenport Institute. Participating local agencies formed a Community Water Council which included various groups such as Cal Fire, the Tuolumne County Business Council, Columbia College, TuCare, Sierra Club of Tuolumne, the Tuolumne County Chamber of Commerce, Tuolumne County Farm Bureau, Tuolumne Me-Wuk Tribal Council, and the UCCE Master Gardeners of Tuolumne County.
The Water Council's the top four suggestions were to: improve the ditch system to increase efficiency, reduce water loss within the piped systems, make the flume from the Main Canal out of Lyons more reliable and construct new off-stream storage.
The public was also invited to three public meetings to review fourteen recommendations and prioritize them. The top three recommendations were: review all reservoirs to increase capacity as is being done at Phoenix Lake Reservoir, Reduce water loss within the piped systems, and Construct new off-stream storage.
The results of both the council and the public's recommendations were ranked and combined. The order of priority of the combined list from both groups is:
Reduce water loss within the piped systems
Make the flume from the Main Canal out of Lyons more reliable
Review all reservoirs to increase capacity as is being done at Phoenix Lake Reservoir
Construct new off-stream storage
The conclusion of the grant notes "there are a number of factors that need to be addressed to turn a recommendation into a reality. This information is provided so that the staff and management of organizations managing water in the region can understand and respond to the feedback from the community."