Sonora Delivery Driver Robbed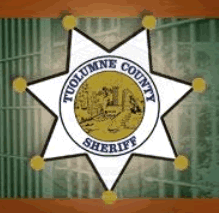 Tuolumne County Sheriff's Office

View Photos
Sonora, CA — A thief assaulted a Round Table Pizza delivery driver while robbing her.
The incident happened Saturday around 4:45 p.m. on Lambert Lake Road.  Investigators report a Hispanic male flagged down the female driver claiming he had ordered the pizza.  When the driver got out to hand the pizza to the man, the suspect reached into the car, shut off the engine and took the keys.  Investigators say he then used physical force to steal the driver's cell phone, money bag, and even took the pizza.  The suspect then threw the keys on the road ordering to the driver, "Don't leave for 15 minutes", according to Sheriff's officials.  The suspect then took off in a silver vehicle, similar to a PT Cruiser.   The driver, who was not injured, found her keys and reported the crime.  Officers conducted a search of the area, but were unable to locate the suspect.
Detectives report the driver says she did not see a weapon at the time of the robbery.  The thief got away with around a $100 dollars inside the money bag along with the other items. Sheriff's officials released this description of the suspect:
Hispanic Male Adult
5' 9" inches tall, skinny build
20-30 years of age
Tattoos on Forearms
White Tank Top, Dark Shorts, Athletic Shoes
Anyone with information regarding the robbery, please contact the Tuolumne County Sheriff's Office at (209) 533-5815.