Calaveras Supervisors Face Full Meeting Slate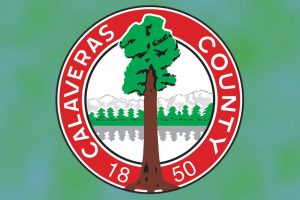 Calaveras County Seal

View Photos
San Andreas, CA — Public hearings, personnel matters and a local pot shop all figure into a packed Calaveras County supervisors' agenda early next week.
During its regular meeting next Tuesday the supervisors will hear an appeal of a recent planning commission denial for an administrative use permit that would allow Valley Springs' Forgotten Knowledge medical marijuana dispensary to continue operations in Nove Plaza.
Staff recommendations are to uphold the commission's decision. Among the reasons are that it would require rezoning a portion of the property from a commercial center use to professional office use, creating a split zone that would still not accommodate a dispensary under "sensitive uses" conditions.
Following a public hearing on the topic, the board will consider initiating proceedings towards the formation of a Resource Conservation District (RCD) within the county that would potentially include unincorporated lands as well as incorporated territory within the City of Angels Camp.
Collaborative Conservation 
RCDs, which are independent and volunteer-run, are special enterprise districts that often work closely with local government. In accordance with whatever strategic plans a locally formed RCD might develop, community land, water and wildlife habitat stewardship programs, conservation planning, controls, services and educational outreach might be enabled through agency partnerships, fees for services, grants and other fundraising efforts.
After another public hearing, the supervisors expect to adopt a finalized Calaveras Transit Americans with Disabilities Act Paratransit Compliance Plan.
The supervisors look to formally appoint current Environmental Management Agency Manager Jason Boetzer to the position of Administrator and Air Pollution Control Officer, effectively bumping him up to replace former agency head Brian Moss, who was recently promoted to Assistant County Administrative Officer. The board also expects to renew its annual  employment agreement with long-time county Health Officer Dr. Dean Kelaita, who serves in an independent contractor capacity.
In other agenda actions, the board will review scope of work and other modifications to the county's agreement through 2019 with its solid waste transfer station system operations contractor, Gambi Disposal.
Agreement Amendments 
Under the amended agreement, the operator will add hauling services for metals and cardboard and handle weed abatement for the county's six transfer stations; a one time-adjustment of close to $90,000 will also be made to provide compensation for seven years of cost of living adjustments that had not been included in payments to the company. According to the amended agreement, Gambi will receive compensation this year of approximately $1,163,000.
Also on the board's slate is a review and discussion of the public works facilities division, which will report total revenues of almost $419,000, a figure that includes a transfer from the criminal justice facility fund of $205,000 for both this and last fiscal year from the criminal justice facility fund to help offset costs. Salaries and benefits for the division's ten employees this year, listed at $646,000, are slightly up from last year, as are services and supplies costs of about $518,500. Total expenditures of approximately $1,209,000 increased by about seven percent from last year.
In another presentation, the Calaveras County Economic Development Company (EDC) will update the board on its current activities and future plans. The meeting will begin at 9 a.m. in the board chambers (891 Mountain Ranch Road).