Talking Tuolumne County Transportation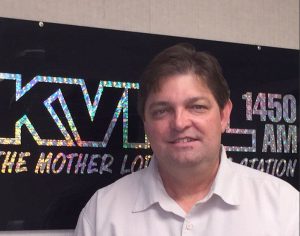 Tuolumne County Transportation Council's Executive Director Darin Grossi

View Photos
Sonora, CA — This week's Mother Lode Views focuses on Tuolumne County's transportation infrastructure.
Hear from Tuolumne County Transportation Council's Executive Director Darin Grossi about the newest road projects, dangerous intersections, possible bus routes changes and where your tax dollars are being spent. Grossi says, "There's $59 billion (statewide) in deferred maintenance.  In Tuolumne County, we have a lot of deferred maintenances that everybody knows. I've heard from the county they need at least $9 million dollars a year more than they currently have in their budget just to maintain the road system that we have. So, were in a dire need. Road maintenance is our biggest need. "
Mother Lode Views airs Saturday and Sunday morning at 9:30 on AM-1450 KVML. Mother Lode Views can also be heard Sunday morning at 10 o'clock on 93.5 KKBN and at 9 a.m. on STAR 92.7.