Water Board Issues 'Cease And Desist'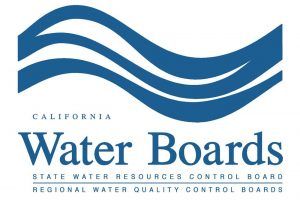 CA Water Board logo

View Photos
Sacramento, CA — The state water board issued its first cease and desist order to an irrigation district it is already tangling with over heightened drought regulations.
Several irrigation districts are currently involved in legal challenges with the water board. On Thursday, the Associated Press reported that farmers are arguing that the water agency is changing water laws they depend on and disregarding premium land prices paid back in the early 1900s for water rights that have historically held value that landowners could literally bank on. The report also indicated that enforcement officials, while spread thin, are increasing their efforts. As water rights issues continue to heat up through the drought emergency, more investigations, legal actions and fine enforcements now seem likely.
Water rights experts weighing in are indicating the drought will likely force an overhaul of state water rights and bring about stricter use measurements for those who hold them, such as through the use of meters and remote sensors employed by many other states.
The water board's attorneys report that its initial cease and desist order, issued Thursday, came in the wake of an investigation, based on inspectors, who back in May observed the West Side Irrigation District in Tracy pumping water, after being notified it did not have the right to do so under the mandatory curtailments. This particular district had won a temporary victory, last week, when a Sacramento judge ruled the state's initial stop pumping order was unconstitutional, because it violated due process by not first allowing hearings. However, the same judge indicated the water board can advise water rights holders to curtail use and fine them if it finds use exceeds permitted limits.