Update: New Judge To Take Bench, Talks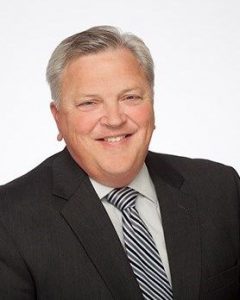 Kevin Seibert

View Photos
Update 6 p.m.:  Governor Jerry Brown has selected a replacement for the retiring Tuolumne County Superior Court Judge Eleanor Provost and the appointee Kevin Seibert tells Clarke Broadcasting he likens the position to that of a referee. "If you want to have people respect your calls…you've got to be in position to make the right call, which takes effort. I think a good judge needs to put in the effort to be in a good position to make the right call. So, that's my goal, to do whatever I need to do, so I feel comfortable…to make the right call."
No Swearing-In Ceremony has been set yet for the new judge, according to information released by the Tuolumne Superior Court Thursday evening.  Court officials report Provost retired in January, after 33 years on the bench, and has been sitting on assignment until her replacement was named.  Seibert called his appointment "a great honor as well as a great sense of responsibility…to do a great job…so that people feel they have their opportunity to be heard, and that they had their day in court, so to speak."
Tuolumne County Court officials indicate Seibert has primarily worked in civil law with many of his cases dealing with medical malpractice defense and commercial disputes. The Governor's announcement listed Seibert as "registered without a party preference." When asked why, he replies, "I changed from being a Republican to being Independent a couple of years ago.  Mostly because I felt that neither party was speaking to me the way I thought about things. The voices seemed to be getting to shrill on both sides. So, I tend to be a conservative person, but I didn't necessarily consider myself a Republican anymore."
Seibert will have to run for election to retain the position.
Original Post 13:37 p.m.: Sacramento, CA – Governor Jerry Brown appointed 56-year-old Kevin M. Seibert of Sonora to the Tuolumne County Superior Court.
Currently, Seibert is a partner at Downey Brand LLP, a firm he joined in 2000. His past experience includes a nearly 15 -year stint at Steinheimer, Riggio, Haydel and Mordaunt, which was based in Stockton at the time.  Seibert began at the firm as an associate from 1985 to 1990 and became a partner in 1991 remaining at that position until 2000.
Seibert has a Juris Doctor degree from the University of the Pacific, McGeorge School of Law and a Bachelor of Arts degree from Brigham Young University. He will be replacing Judge Eleanor Provost who is retiring.
Registered without a party preference, Seibert's annual salary is $184,610.