Wrong-way Crash Prevention Becomes State Law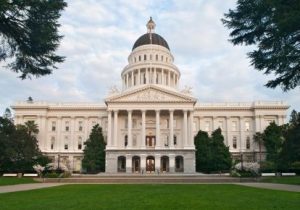 Sacramento Capitol Building

View Photos
Sacramento, CA — Measures to reduce wrong-way driving highway tragedies by improving safety were signed into law today by Governor Jerry Brown.
With the Governor's signing into law of Assembly Bill 162, introduced by Democratic Assemblymember Freddie Rodriguez, of Pomona, the state Department of Transportation must now conduct a study of wrong-way driving accidents, something it has not done since 1989, as well as consider what preventative safety measures are now being successfully used in other states. The bill also mandates a preliminary report for the legislature to review December 1 and a final report due July 1, 2016.
The bill was introduced, partly in response to national headline-making wrong-way crashes in Sacramento and San Diego that occurred earlier this year. In Sacramento, since January, four such collisions killed 14 people in four separate incidents; in San Diego, three claimed the lives of six in a single month. Rodriguez says he plans to additionally launch a public awareness campaign for motorists.