Alcohol Maybe A Factor In Fatal Holiday Crash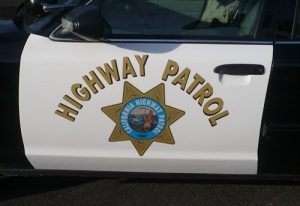 CHP Patrol Car Logo

View Photos
Camp Connell, CA — The CHP has identified a woman, who, with her dog, were both killed in a pre-Fourth of July weekend wreck on Highway 4.
The victim, 51-year-old Catherine Feist, was a native of New Zealand, living in San Francisco with a cabin in Bear Valley, according to the CHP. It is believed that it was to the cabin where Feist was heading ahead of the Fourth of July holiday.
As previously reported, early July 4, friends of Feist found her overturned 2005 Subaru Outback down a steep, rocky embankment off Highway 4, east of Black Springs Road in the Camp Connell area and flagged down an officer.  The CHP reports that when officers reached the car, they found the woman and her dog, dead inside. Officer Toby Butzler explains, "The car traveled down an embankment, overturned at least one time, striking two different trees — one significantly on the driver's side — and rolling over and landing upside down on that side."
It is unknown what caused the car to go off the roadway but Butzler says alcohol may have played a role, as "there were bottles of alcohol found in the vehicle." He adds they are awaiting toxicology results from the Calaveras County Coroner to confirm investigators' suspicions.
Initially, the Alpine County Sheriff's office received a missing person's report for Feist two days earlier, on July 2.