Foundation Names New Director To Board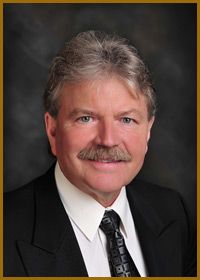 Mark Kraft

View Photos
Sonora, CA — The Sonora Area Foundation has a new Board of Directors member, Mark T. Kraft. Kraft, who lives in the Lambert Lake area of Tuolumne County. He replaces longtime director Clark Segerstrom, who retired from the Board after serving the Foundation for 11½ years.
Born and raised in Tuolumne County, Kraft served in the United States Marine Corps from 1971 – 1975 and is a Vietnam veteran. He graduated from Mesa State College with a Bachelor of Science Degree in Business Management in 1981. He has been a realtor for over 34 years, is a past member and president of the Summerville Elementary School Board of Trustees. He is also a founding director of the Summerville High School Foundation and is currently on the board of directors of Mother Lode Bank.
Kraft officially began working for the Foundation on July 1st, 2015. The other Board members are Jim Johnson, President; Tracy A. Russell, Vice President; Carey Haughy, Secretary; Bob Ozbirn, Treasurer; Board Members: Gary Dambacher, Roger Francis, Pete Kerns, and William Polley.
The Sonora Area Foundation, including the Irving J. Symons Foundation for Tuolumne County and The Symons Family Fund, has assets of more than $46 million. The Foundation manages funds set up for a variety of charitable purposes and educational scholarships, providing more than $21 million since inception.