Yosemite Monitoring Lightning Caused Fires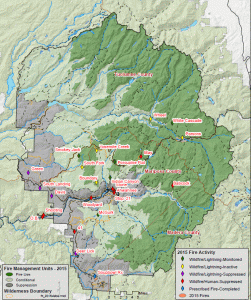 July 6th Yosemite Fire Activity

View Photos
Yosemite, CA — Yosemite National Park officials are currently monitoring five small fires that were ignited by lightning strikes late last week.
The park reports that most of the fires are small single tree strikes that amount to less than a 1/10 of an acre. The fires are in wilderness areas and are not threatening any communities. The fires are located in the Indian Canyon, McGurk Meadow, Porcupine Flat, Smokey Jack, and White Cascade.
The fires are being monitored either by Yosemite crews that have hiked into the area, or reconnaissance flights. You can click on the image in the upper left had box to view the locations of all of the fires that have ignited this year in Yosemite National Park.