Updated: Body Found In Lake Don Pedro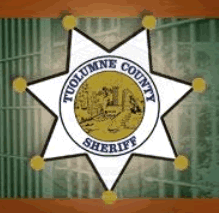 Tuolumne County Sheriff's Office

View Photos
Updated at 6:40pm: This afternoon the Tuolumne County Sheriff's Office located a body in Lake Don Pedro, and officials suspect it is the man that went missing yesterday while swimming. The Sheriff's Office utilized a sonar system to locate the body, approximately 140 ft. under water.  An autopsy will be conducted. The name of the man has not been released.
Original story posted at 9:55am: Tuolumne County, CA — The Tuolumne County Sheriff's Office is looking for a man that was swimming yesterday at Lake Don Pedro.
The 26-year-old unidentified man from Fullerton, CA reportedly went under water at around 11:45am yesterday and did not resurface. He was vacationing at the lake with a group of others. He was near the area known as Fleming Meadows. Lake Don Pedro Rangers and the Tuolumne County Sheriff's Office Boating Enforcement Unit responded, but the man could not be located.
Officials are back on scene this morning, and they will be assisted by an additional sonar unit from the Merced County Sheriff's Office.