"Huge Relief" For Lake Don Pedro Community Services District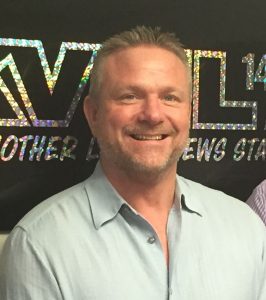 Pete Kampa

View Photos
Don Pedro, CA — The Lake Don Pedro Community Services District is no longer expecting to run out of water come next month.
We reported previously that the district was concerned it would run out of supply in mid-August. That is when the district's main source, Lake McClure, is expected to drop to the so-called "minimum pool" of 115,000 acre ft.  The Merced Irrigation District is not allowed to supply Lake Don Pedro Community Services District water below minimum pool due to environmental and endangered species concerns.
Lake Don Pedro Community Services District General Manager Pete Kampa says, "We received notice that the federal government authorized Merced Irrigation District to deliver water to us below minimum pool, with the condition that the Merced Irrigation District does a fish rescue plan, and things like that, which they intend to do. As it stands today, we are now expecting to have water supply in Lake McClure until early October."
Rather than needing to keep 115,000 acre ft. of water in the reservoir, the number will be able to dip to around 70,000 acre ft. The change was reviewed by the Federal Emergency Regulatory Commission, the State Water Resources Control Board and the Department of Water Resources.
Kampa concluded, "It was a huge relief."
Kampa notes that the district is hoping for rain in the fall to help fill the reservoir. In addition, there are four new wells in various stages of construction to create additional supply. The Lake Don Pedro Community Services District continues to call for customers reduce usage by 50% compared to last year.