Investigation Continues Into Angels Camp Shooting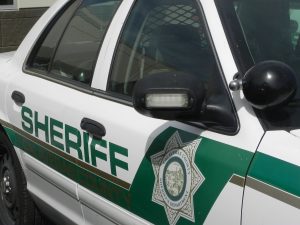 Calaveras County Sheriff

View Photos
Angels Camp, CA — The Calaveras County Sheriff's Office is seeking additional information about Sunday's shooting in Angels Camp.
The Sheriff's Office reports that 26-year-old Ronald Richard Farmer of Tuolumne City was trying to force his way into a home in the 6000 block of Chaparojos Street. Farmer was allegedly threatening the person inside, identified as 29-year-old Derek Rutherford. Fearing for his safety, Rutherford armed himself with a handgun. A third person arrived at the residence, an unidentified female, and Farmer allegedly told Rutherford he would kill her. Rutherford then stepped out of the home and shot Farmer multiple times. Farmer was pronounced dead at the scene when emergency responders arrived.
Rutherford was questioned about the shooting and released. An investigation is ongoing. Anyone with information about the incident is encouraged to call the Calaveras County Sheriff's Office Anonymous Tip Line at 209-754-6030.
The Sheriff's Office is releasing no further details at this time.