Marijuana Cultivation Arrest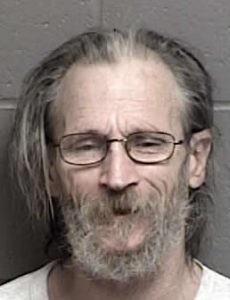 Douglas Breton

View Photos
Mariposa County, CA — A Greeley Hill man was arrested after 4,964 marijuana plants were found on his property.
The Mariposa County Sheriff's Office received a tip about a possible illegal marijuana operation in the area of Dogtown Road. Several Hispanic males were reportedly seen in the area with a semi-truck full of dirt, and tractor equipment. Douglas Breton, who lives at the property, was questioned by the Sheriff's Office. He initially told deputies that men were clearing brush a few weeks earlier, but no one should be on the property now.
Later, the Sheriff's Office, Probation Department, District Attorney's Office and Yosemite National Park Special Response Team served a search warrant at the property. The 4,964 plants were found in three separate gardens, approximately 75 ft. from the home. There were also fertilizer bags found at the grow sites, and in the driveway. In addition, a water supply to the grow area was connected to a faucet near the property well.
The Sherriff's Office says there was also a campsite located that had a tent, bedding and clothes for at least two people.
Breton admitted to investigators that he had allowed some Hispanic males to grow marijuana on the property in past years, but claimed to have no knowledge of these current gardens. Evidence confiscated from the home, including a camera, led investigators to believe that Breton did have knowledge of the current growing. He was booked into Mariposa County Jail. The Sheriff's Office reports that the grow appears to be connected to Mexican Drug Cartels.