Kohl's False-Advertising Lawsuit Settled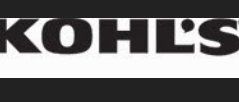 Kohl's logo

View Photos
The Wisconsin-based retailer has agreed to a pay nearly $1 million in an agreement reached with prosecutors in four California counties.
The lawsuit only involved stores in the counties of Riverside, Fresno, Santa Cruz and Shasta. The $959,000 settlement stems from scanner/price inspections done by several of those counties' Department of Weights & Measures, which found pricing discrepancies. Specifically, some of the department stores in those counties where allegedly charging customers more than the price advertised on shelves and signs. The lawsuit also targeted the retailer's "Kohl's Cash" promotion.  Prosecutors claimed the promotion overcharged customers and failed to adequately disclose information about the deal.
In the agreement, Kohl's does not admit any wrongdoing. However, according to the Associated Press prosecutors say the department stores are implementing enhanced procedures to improve the accuracy of its pricing.  The settlement also provides for future penalties if the retailer fails to comply, along with civil penalties, investigation costs and restitution.