Tuolumne County Man Arrested For Child Pornography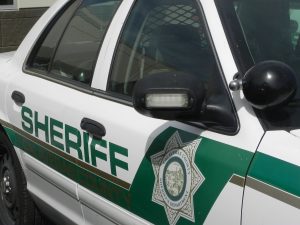 Calaveras County Sheriff

View Photos
Jamestown, CA – In a twist, Calaveras County Sheriff's detectives working an ongoing investigation have arrested a Tuolumne County man for downloading child pornography.
On Monday, the detectives arrested Cameron Cisco at his home near Jamestown on a warrant issued by the Calaveras County District Attorney's office. Investigators were able to obtain that warrant, according to the Sheriff's office, due to an already ongoing investigation involving evidence and statements regarding Cisco's alleged downloading images of child pornography. He faces charges of possession of child pornography and has been booked into the Tuolumne County Jail until he can be transferred to the Calaveras County Jail. His bail has been set at $15,000.
Cisco is a former resident of Murphys. If anyone has information regarding this case, please call the Calaveras County Investigations Unit at (209)754-6564.