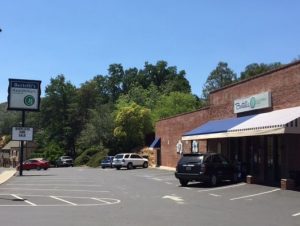 Bertelli's

View Photos
Sonora, CA – Come Monday at 6 p.m., Bertelli's Pharmacy will close for the last time, as the business passes hands to a larger chain.
Co-owner Bob Bertelli explains, "My Father turned 80 and retired. I run a store in the Valley, so we wanted to consolidate." Bertelli says he will continue to own and manage the family's Atwater store. The Sonora store, however, located on 220 West Stockton Street in the lower SaveMart Center, will merge with the Rite Aid on Greenley Road and result in the closure of the family pharmacy location. "I've dealt with Rite-Aid in the past, with a sale of our previous store," Bertelli shares. "They basically take over the prescription business from us, a pretty seamless transition. All the prescriptions and customer data files all go to the Rite-Aid store. They do a good job of serving the customers. We've had a good experience there."
Bertelli's father Dan bought the Brady Drug Stores in 1977, which consisted of four stores; two in downtown Sonora; another in East Sonora on Mono Way; and one in Twain Harte. The original Bertelli's Pharmacy opened in Morgan Hill, Calif., back in 1962, as seen in a picture in the upper left hand box. A family business for nearly 53 years, the Stockton Road store will be the last of the four Mother Lode stores to close its doors.
What that means for customers, according to Bertelli, "Basically all the prescription data files will go to that store [Rite Aid]. Then our phones will ring right to their store. People can order their prescriptions — using our telephone number, our prescription numbers — and they'll be filled there at the store [Rite Aid]."
The hardest part of the closure for Bertelli is saying good-bye to employees. He says, "I just love 'em. They're family. That was the hardest part of the decision. They have all had an opportunity to interview with Rite-Aid, and we hope to see some working there — some are retiring." He adds none will be going to the Atwater store.
Bertelli rented the store, near the lower SaveMart in the Downtown Plaza, and does not know if another business has yet leased the building. One thing he can say with certainty, he states, "Sonora has been a great place to work with great customers. It's been a pleasure serving people here. It's really hard to let it go…a difficult thing for the family, because we sure love the people up here."