Tuolumne Man Charged With Attempted Murder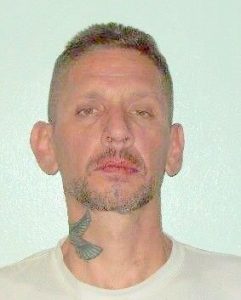 Cosmo Byrd

View Photos
Sonora, CA — Details have just been released about a police stand-off last Friday involving a Tuolumne man who had barricaded himself at his residence.
As previously reported, there were few details available around the time of the incident. According to Tuolumne County Sheriff's Department spokesperson Sgt. Scott Johnson, the stand-off came after 42-year-old Cosmo Byrd, of Tuolumne (photo in upper left image box), and another individual were reportedly involved in a physical altercation that occurred at the parking lot of the Welfare Department on Cedar Road in Sonora. During the incident, Byrd allegedly used a baseball bat to strike the victim several times before fleeing the scene. Sheriff's deputies subsequently tracked Byrd to his residence.
"He was not responding to requests and commands from the Sheriff's office," Johnson states. He adds, "Because he was a barricaded subject, the Tuolumne County SWAT team was called out…set up a perimeter around the house. Further negotiations were done with Mr. Byrd, and he eventually came out of the house and was taken into custody without incident."
Byrd was then booked ino the Tuolumne County Jail on charges of attempted murder.