State Releases New Unemployment Figures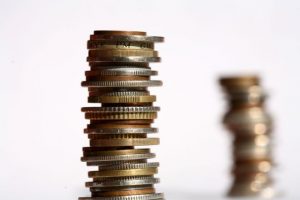 Finance - coins

View Photos
Sonora, CA — California's unemployment rate inched up slightly last month, but it declined in Tuolumne County.
The statewide rate in May was 6.4%, compared to 6.3% in April. In Tuolumne County, the rate declined to 6.8% in May, as opposed to 7% in April. Meanwhile, Calaveras County saw the rate edge up to 6.4%, compared to 6.3% the prior month.
Statewide, sectors that added jobs last month included construction, trade, transportation, utilities, healthcare and hospitality. Areas that reported job losses included mining, logging and manufacturing. Imperial County had the highest unemployment rate in the state at 21.3%. Regionally, Merced County was 11.1%, Stanislaus County 9.6% and Mariposa County is 6.5%. Counties with the lowest unemployment rate were Marin at 3.3% and San Francisco at 3.5%.