Washington Street Construction Schedule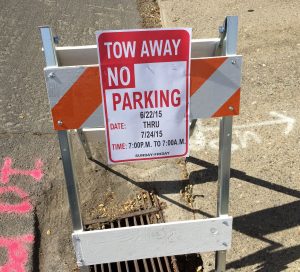 Construction Soon On Washington Street

View Photos
Sonora, CA — Construction will commence next week on the downtown Sonora Washington Street overlay project, and signs are up warning that it will temporarily limit parking options.
George Reed Inc. is the contractor in charge of the roughly $750,000 project. Construction will run from the Stockton Road intersection and extend south to just past the former Tuolumne General Hospital. There will also be work on portions of nearby Restano Way and Stewart Street.
City of Sonora Administrator Tim Miller says the project is scheduled to run from Monday, June 22 through Friday, July 24.
Miller says, "It will begin with the demolition, and be followed up with the concrete work, and street paving, and striping."
The construction will be done between the hours of around 7pm -7am to avoid the heavy traffic times.