New California State Budget?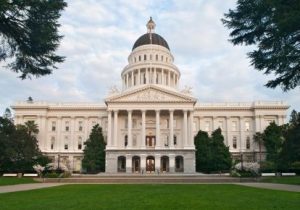 Sacramento Capitol Building

View Photos
Sacramento, CA — A budget was approved by California lawmakers, but negotiations will continue over the coming days with Governor Jerry Brown.
The budget passed Monday, supported by Democrats in the Senate and Assembly, would spend $117.5 billion during the fiscal year that starts July 1st. Governor Brown, meanwhile, has been relying on more conservative revenue projections, and requested a $115-billion spending plan. Monday was the Constitutional deadline for lawmakers to pass some form of a budget and still receive a paycheck.
Democratic Senate President pro Tempore Kevin de Leon says, "Our budget is on-time, provides protective reserves, pays down debt, and smartly invests in K-12, higher education and childcare to fortify our future. We are having excellent and productive discussions with the Administration, and hope to have a final deal within a few days."
Assembly Republican Leader Kristin Olsen is not pleased with the new budget. She says, ""I call upon the Governor to send the majority party back to the budget drawing board.  Republicans in the Assembly and Senate are united in our call for Governor Brown to reject any budget plan that is not based on the more realistic revenue projections from the Department of Finance."
Democratic State Treasurer John Chiang weighed in, saying, "Because the annual spending plan is a reflection of California's priorities, it isn't surprising that more work remains to resolve interparty, as well as intraparty disagreements.  The real budget deadline is June 30, a date which carries enormous consequences for many California businesses and individuals who cannot be paid in the absence of an enacted budget."
The Governor has not commented yet on yesterday's budget vote