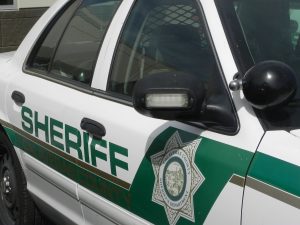 Calaveras County Sheriff

View Photos
San Andreas, CA — A man set himself on fire and entered Mark Twain Medical Center.
The Calaveras County Sheriff's Office reports that it happened late Saturday afternoon. While standing outside the hospital, the 34-year-old male allegedly taped a lighter to his hand, poured gas on himself, and set himself on fire. The man was injured as a result of what he did, and was treated and taken to the emergency room by hospital staff. The act also resulted in some floor mats lighting on fire.
He was later flown to a hospital outside the area. The Sheriff's Office reports that the man's name is being withheld, and he is being referred to Calaveras Behavioral Health.