Update: Second Search Done For Missing Murphys Man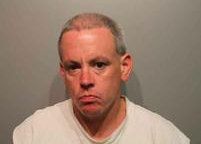 Mark Dantche

View Photos
Sheep Ranch, CA — A second search by Calaveras County Sheriff's officials for a missing Murphys man comes up empty-handed.
Detectives report 45-year-old Mark Dantche remains a missing person.  As reported last week, an initial search was done near the Beardsley Reservoir, as investigators believed that was the last place Dantche used his cell phone. Sgt. Anthony Eberhardt updates, "We did conduct a follow up search of the Sheep Ranch area, where we had additional cell phone search results that indicated he was in the area.  A subsequent search was conducted and we were UTL (Unable To Locate) the vehicle and/or Dantche."  Eberhardt says that a search was also done last week.
Dantche's family reported him missing on June 2. Eberhardt adds that he was last known to be in contact with friends and relatives the evening of May 30, which is also when he was last seen in the Rail Road Flat area. Additionally, detectives had reported that Dantche might have had plans to go fishing in the area between Winton Road and Blue Mountain Road in West Point.
Sherriff's officials have released this description of Dantche: he is a white male, with brown eyes, grey hair; 5' 9" tall, and 190 lbs. He was last seen driving a 1996 blue 4-door Subaru Wagon with a yellow kayak on top, license plate number 4YMF103. Anyone with information regarding Dantche's whereabouts is asked to call the Calaveras County Sheriff's Office at (209)754-6500 or the anonymous tip line at (209)754-6030.