State General Fund Exceeds Expectations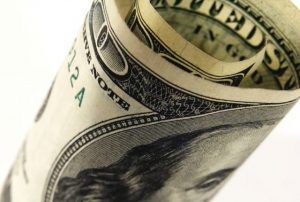 Money

View Photos
Sacramento, CA — California's Controller reports that the May cash report is better than expected, even over the Governor's revised 2015-16 budget projections from last month, by $69.1 million.
State Controller Betty Yee stated the news reflects a stronger California economy.  In the monthly cash balance, receipts and disbursements report released Wednesday, the figures showed May receipts were $317.9 million less than anticipated when the budget was approved a year ago.  The General Fund receipts were higher than last year at this time by $5.8 billion, or 6.2 percent.
May retail sales and use taxes surpassed estimates in the revised budget by $29.8 million. However, both the personal income tax, at $3.7 million, and the corporation tax, at $20.2 million, were lower than anticipated; but May's total General Fund receipts were $7.6 billion, almost a full percent higher than projected.
The top three sources of revenue, retail sales, use taxes and corporation taxes fell short by $426.9 million. Yee says May receipts were an anomaly in an otherwise strong year, with total General Fund receipts nearly $6 billion above what was projected when the 2014-15 budget was approved.