Missing West Point Man Found Dead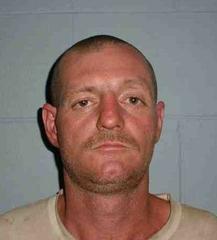 Dane Allen Casey

View Photos
San Andreas, CA – The Calaveras County coroner is double-checking to make sure that foul play was not a factor in the death of 49-year-old Dane Allen Casey.
As previously reported, Casey has been missing since April 29. On May 6, a missing persons report was filed with the Calaveras County Sheriff's Department. Investigators reported he was driving a white Ford truck and possibly headed to cut wood in the wilderness area off Winton Road.  Casey's body was found near the truck in that area last week, but sheriff's officials say there was nothing indicating that a crime had occurred. Coroner Kevin Raggio says, "He [Casey] was x-rayed at Mark Twain Medical Center to rule out foul play…such as a gunshot wound and now he's been taken to University of California Santa Cruz Anthropology Department for a forensic anthropological autopsy. It would rule out if…he was knifed or stabbed — a cut on a bone would show that — so we're looking for things like that, just to rule out foul play."
Raggio says he expects the results back in about three weeks.