Partnership Picked For Cancer Center Construction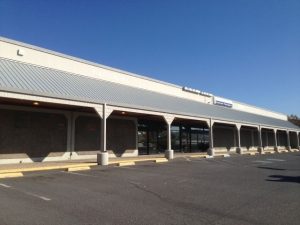 SRMC Education Center

View Photos
Sonora, CA –Sonora Regional Medical Center has selected a contractor to build its new outpatient pavilion and cancer center at its site off Mono Way and Greenley Road, formerly occupied by Andy's Hardware.
Out of the five bids submitted, three firms were interviewed by hospital officials, who ultimately chose the partnership of Quiring General LLC, of Fresno, and California Gold Development Corporation of Sonora. Quiring will serve as the construction manager and general contractor of the project. The alliance has taken on the name of Quiring/Cal Gold.
"We are pleased to be able to work with this partnership of two excellent businesses that will leverage their multi-state and local experience to build this important new healthcare facility for our community," says Andrew Jahn, president and CEO of Sonora Regional Medical Center. "When comparing the qualities of the firms who bid on our project, we looked at their ability to construct an excellent finished product, the price, and their commitment to use local sub-contractors, vendors and suppliers." It was that local edge that made this group stand out contends hospital spokesperson Gail Witzlsteiner. "They pledged to use more than 50% of local contractors and suppliers, which was very important to us," she explains.
Quiring has healthcare construction experience, which started 22 years ago with the Fresno Community Hospitals' first outpatient cancer center. Cal Gold's healthcare projects include the outpatient clinics in both Sonora and Modesto for the Department of Veteran Affairs; the Avalon Skilled Nursing Facility in Sonora; and the Sonora Regional Medical Center Prompt Care in Angels Camp. Cal Gold CEO Ron Woodall says, "The medical services that will be available as a result of this project are comparable to those offered in the Valley and Bay Area. Our loved ones will only need to travel a few minutes to receive world class healthcare. We look forward to working with the hospital staff to provide this much needed facility for our community."
Construction on the 65,000 square foot facility will begin this summer with a groundbreaking event. The facility is slated to be completed by the end of 2016.