Angels Camp UPS Worker Arrested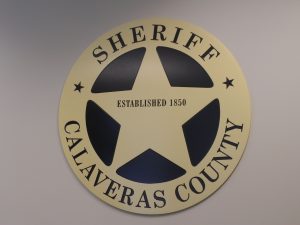 Sheriff Calaveras County

View Photos
Hathaway Pines, CA – A UPS employee was arrested this week in connection with a series of prescription drug thefts.  The drugs had been mailed by the Veterans Affairs Pharmacy through the UPS Customer Center, in Angels Camp.
Calaveras County Sheriff's Department officials report, 20-year-old Nathaniel Kirschman, who worked at the center, was arrested on Tuesday, June 2, after investigators searched a home on the 5900 block of Oxbow Court in Hathaway Pines just after 10 a.m.   Detectives found items from the Veterans Affairs Pharmacy, and Kirschman was subsequently arrested for possession of prescription narcotics.
Kirschman was booked into the Calaveras County Jail on charges of mail theft, burglary, receiving stolen property, and possession of a controlled substance. His bail was set at $15,000.  Sheriff's officials say the case is still under investigation.