Two Passes Closing But Not For Snow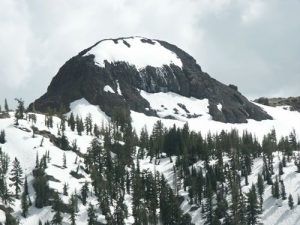 Ebbetts Pass

View Photos
Alpine County, CA — Unfortunately, it is not precipitation that will soon be closing two mountain passes, albeit, briefly; roadwork is the culprit.
Caltrans is shutting down Highway 89 Monitor Pass from Highway 4 Ebbetts Pass, to Highway 395 in Mono County, on Tuesday, June 9.  Then on Wednesday, June 10, Highway 4 will close from Highland Lake Road to Monitor Pass. The reason? Fog sealing.  Caltrans spokesperson Rick Estrada explains what exactly it is that is being applied. "It's emulsion oil that's sprayed right on to the roadway's surface," he explains. "It rejuvenates the roadway and helps seal cracks…this is critical because Ebbetts and Monitor passes, at their high altitudes…they go through extremes of  winter cold and snow, as well as summer heat, and those can take a toll on the pavement."
The highways will close on each of those days from 7 a.m. until 6 p.m.  Estrada says. So,  motorists will need to take alternate routes and should expect an hour delay.