One Injured In Motorcycle Crash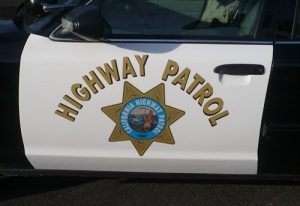 CHP Patrol Car Logo

View Photos
Arnold, CA — The CHP reports an oil leak led to a wreck on Highway 49 in Arnold. on Memorial Day.
The accident happened around 1:30 p.m. Monday near the intersection of Meadow Way. The CHP reports Randall Borges of Tracy was driving a 2003 Harley Davidson motorcycle westbound on the highway when an equipment malfunction caused him to lose control of the bike.
CHP spokesperson Rebecca Myers explains, "Oil began to leak out of his motorcycle onto his rear tire, which caused him to lose traction. He lost control of his motorcycle and was ejected off of it."
Borges was taken by ambulance to Mark Twain Medical Center, suffering moderate injuries. Myers reports drugs or alcohol were not factors in the crash. Traffic was slowed on the highway for about 10 minutes, as emergency crews cleared the highway of the wreckage.