Sierra Conservation Center Riot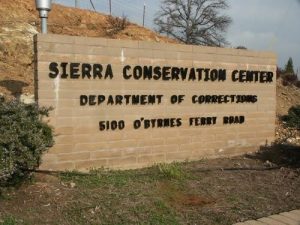 Sierra Conservation Center

View Photos
Jamestown, CA – Sierra Conservation Center (SCC) officials report nearly 150 inmates were involved in a "large-scale" uprising where some prisoners used handmade weapons to attack each other.
The riot began around 8 p.m. Tuesday, on the A-Facility main exercise yard, according to prison officials, who confirm no staff members were injured in the outbreak. However, two prisoners were flown to area hospitals, due to injuries they sustained.  California Department of Corrections (CDCR) officials report one had surgery Wednesday morning and his condition is unknown at this time. The other had multiple injuries and is in stable condition. Additionally, five were treated at local hospitals and are back behind bars.
CDCR officials report that most of the inmates suffered minor injuries and their wounds were treated by on-duty prison medical staff.  There is no word on what sparked the riot but the prison's Investigative Services Unit is interviewing inmates to determine a cause. The Office of the Inspector General's Bureau of Independent Review has been notified and the CDCR's Deadly Force Investigation Team is also reviewing the incident.
The prison is now on what is being called "a modified program," and the A-Facility will remain on that status until the riot investigation is completed, according to prison officials.