Change Policies For Accepting Military Gear?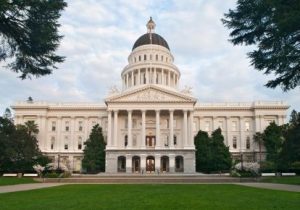 Sacramento Capitol Building

View Photos
Sacramento, CA — A bill that passed the California Assembly yesterday would require local government entities to conduct public hearings before accepting military equipment.
For several decades, surplus military equipment has been passed along to police departments and other law enforcement agencies, however, just recently has there been increased scrutiny. AB 36 would require city councils and boards of supervisors to conduct a public hearing, where the community can weigh in, before accepting this type of equipment in the future.
Opponents of the legislation include the California Police Chiefs Association and the League of California Cities. They argue that it creates unnecessary burdens, and that local government entities are in the best place to decide whether these types of hearings are necessary.
The AB 36 was approved 52-11 in the Assembly and it now heads to the Senate.