New Principal For Bret Harte High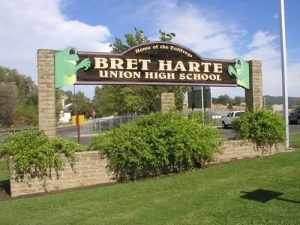 Bret Harte High School

View Photos
Angels Camp, CA — Bret Harte High School has selected a new Principal for the coming school year.
Michael Chimente is currently serving as Superintendent/Principal, and next year he will be transitioning into a part-time Superintendent role. The Bret Harte Union High School District has hired Tracie Baughn to take over as Principal. She is currently an alternative education administrator in El Centro, California, near the southern border. She also previously served as a middle school principal.
"She's a dynamic and wonderful woman, and I think she'll be a good fit," says Chimente. "All of us are looking forward to the transition."
Baughn will step into the new role on July 1st.