Fire Destroys Mobile Home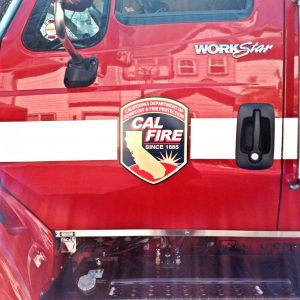 Cal Fire Truck

View Photos
Copperopolis, CA — Cal Fire reports flames shot out of the trailer and brought down power lines in Copperopolis.
When firefighters arrived on the scene just before 5 p.m. Tuesday, the mobile home on 1004 Rock Creek Road was completely engulfed in flames. Cal Fire dispatch says crews were able to stop the flames from spreading to nearby vegetation, containing the fire to just the structure. Cal fire reports firefighters put the fire out in a couple of hours.
Investigators sifted through the rubble trying to determine what sparked the blaze. It does not appear to be suspicious in nature, according to Cal Fire dispatch, which reported a full wildfire response was initially called for the fire, including two planes. No injuries were reported. It is unclear if anyone was in the trailer when the flames broke out.