Calaveras Supervisors Address Pot Shop Suit, Airport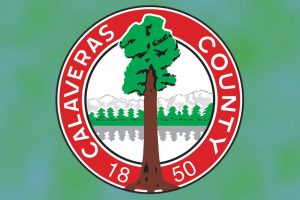 Calaveras County Seal

View Photos
San Andreas, CA – Tuesday, in closed session, the Calaveras County Supervisors will begin their 9 a.m. meeting by addressing with county counsel its current noncompliance lawsuit against Valley Springs "pot shop," the Calaveras Medical Collective.
Renovation efforts at Calaveras County Airport figure among the supervisors' consent agenda items, as the board expects to adopt a resolution authorizing County Administrative Officer Shirley Ryan to submit a Federal Aviation Administration (FAA) Airport Improvement Project (AIP) Grant. The grant request of nearly $371,000 would go towards covering an estimated 90 percent of the necessary costs to rehabilitate the county airport's runway and taxiway, which, having been only crack sealed since their original 1981 installation, are in dire need.
To cover the remaining ten percent, the county plans to apply for matching Department of Transportation (DOT) funds of about $18,500 and then fund approximately $22,700 from its Airport fund.
The supervisors will also discuss recommending to Sheriff Gary Kuntz that his department extend its intergovernmental contract with the Bureau of Reclamation for the 2015-2016 fiscal year, beginning June 1. Under its terms, Calaveras County deputies would provide law enforcement service at New Melones Reservoir for which the department would receive approximately $143,000, earmarked for the patrol's general fund.
Among regular agenda items, the board will consider a request from the Upper Mokelumne River Watershed Agency (UMRWA) asking that its members to commit up to $100,000, if necessary, towards the cost of a proposed State study that would evaluate the river's suitability for a possible "Wild and Scenic" designation.
Assembly Bill 142, Mokelumne Wild and Scenic, passed by the State Assembly Natural Resources Committee, is gaining support following April 6th amendments by Assemblymember Bigelow requiring that the state perform a study to specifically consider local water supplies and climate change impacts of the designation upon the river. As the costs for the study necessitate the bill to pass through appropriations committees, the UMRWA board voted to offer the funding commitment in order to increase the bill's chances, and estimates Calaveras County's maximum proportionate share at $6,000.
The supervisors will also consider approving a White Pines Park Committee proposal to build a covered platform stage at the seasonal park, which is open April through October. The committee is additionally requesting the board to approve waiving building permit costs for the stage, which will support small cultural events, public forums and other activities; subject to park rules. According to the park committee, already secured are donations of construction materials and volunteer help.
Board proclamations will declare May as Mental Health Awareness Month, National Foster Care Month and Poppy Month in the county. The meeting will be held in the Board of Supervisors Chambers (891 Mountain Ranch Road, San Andreas). Click here for the full agenda.