Controversial Gay Killing Initiative Pushed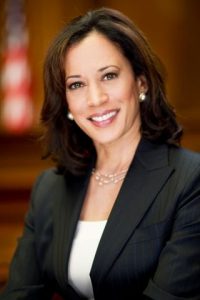 Kamala Harris

View Photos
Sacramento, CA – A state court has extended the time for California Attorney General Kamala Harris to process a proposed controversial ballot initiative.
The measure advocates killing anyone who engages in gay sex. Calling it "obviously unconstitutional," Harris is asking a court for permission to reject the measure. Legal papers filed Wednesday by Harris state that, since a judge has not yet taken up her request, legally she would be forced to allow the initiative's author to pursue the signatures needed to put the law on the ballot.
Thursday, Judge Steven Rodda in Sacramento agreed and pushed back the deadline until June 25. The attorney general now plans to move to have her original request granted by default. Her office says the petitioner, an Orange County lawyer who paid $200 to submit the initiative, has not responded in the case.