Location Change For Prayer Gathering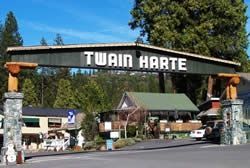 Twain Harte

View Photos
Twain Harte, CA — Today is the 64th annual National Day of Prayer, and a community prayer meeting will be held in Twain Harte at seven this evening.
It was originally scheduled to take place at Eproson Park, but organizers Rich and Marilyn Knudson report that it will now be held at the Twain Harte Community Center on Manzanita Street, due to impending weather. The site is the former American Legion building. This year there will be prayers to "lift up our businesses, firefighters, rain to fill our reservoirs, and more." Everyone is invited to attend.
The National Day of Prayer was established by President Harry S. Truman in 1952, and is annually recognized on the first Thursday of May.