Update: Search For Suspect In Columbia Crash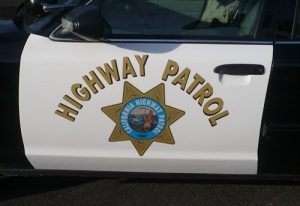 CHP Patrol Car Logo

View Photos
Update 9:20 p.m.: The CHP officers have a name of the possible suspect, but are not releasing it at this time.  Debris blocking the northbound lane of Sawmill Flat Road has been cleared and traffic is moving freely once again.
Original Post 9:03 a.m.: Columbia, CA — The CHP is on the scene of a hit and run accident in Columbia where officers are actively searching for one person.
The wreck happened at 7:11 a.m. on Sawmill Flat and Covington roads near Columbia College. The CHP reports a vehicle tried to avoid a deer and hit a fence.
CHP Officer Michael McDaniel says, "It appears the vehicle did rollover, one party was injured and transported. There is a second party still outstanding."
The person who was injured was airlifted to a Modesto hospital. The northbound lane of Sawmill Flat Road is blocked and debris is covering the roadway, according to the CHP, which gives no estimated time for the wreckage to be cleared. Additionally, at this time, there is no description of the suspect being sought.
Click here for a map of the accident sight.