Update: Driver Arrested In Soulsbyville Crash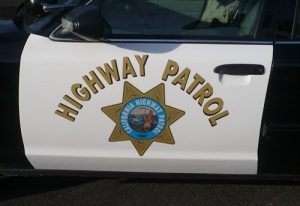 CHP Patrol Car Logo

View Photos
Update 5:30 p.m.: The CHP reports a male driver in his forties has been arrested for DUI in the crash, but his name has not been released. CHP Spokesperson Nick Norton says, "The man was driving northbound at a high rate of speed on Soulsbyville Road and was unable to negotiate a curve just before the  Curtis Creek Bridge. He smashed into the bridge.  The party tried to flee the scene due to him being under the influence of alcohol. He was captured and arrested without incident." The roadway was blocked for more than an hour as tow crews removed the wreckage.
Update 5:10 p.m.: The CHP reports tow crews have cleared the wreckage from the roadway.  CHP Spokesperson Nick Norton says a man has been arrested and taken to Sonora Regional Medical Center for a blood draw as the crash may be a DUI.
Update 4:30 p.m.: The CHP reports one person has been arrested in the incident and Soulsbyville Road remains blocked at the Curtis Creek Bridge.
Original Post 4:11 p.m.: Soulsbyville, CA — The CHP is on the scene of a solo vehicle crash that is blocking Soulsbyville Road and the driver left the scene of the accident.
The wreck happened at 3:40 p.m. and is blocking both lanes of the roadway on the Curtis Creek Bridge in the 20,000 block just down from Curtis Creek School.  There are few details on the crash at this time. There are reports the driver took off on foot towards Black Oak Road and that the male adult at one point was spotted by motorists lying down on the right shoulder of the roadway. An early description of the man was that he had gray hair and was wearing a dark t-shirt and plaid shorts.
Traffic is getting backed up in the area as a tow truck has been called to the scene.  The CHP reports that gas may be leaking from the vehicle onto the roadway and the bridge has been damaged.